---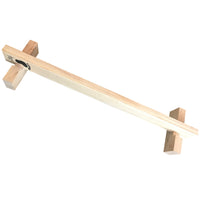 CODE: BB001
The toddler balance beam is perfect for helping  gain confidence in their ability to balance and self-correct movements.
Smartplay Wooden Balance Beam help learners develop a wide range of important skills such as body awareness, balance, good posture, muscle control and body strength, spatial awareness, eye tracking and planning.
Provides 2 levels of difficulty by changing the side of the beam (wide and thin).
Measures 120 cm in length.