---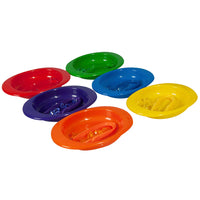 Sorting Sets are a fabulous tool to teach children about a variety of areas of learning.
This bright and colourful sorting set from Greenbean includes an assortment of gems as well as 6 tweezers. Sort the gems by clasping them with the tweezers and arranging them in the sorting tray compartments - the perfect product for strengthening fine motor skills and dexterity.
Popular for use in the classroom as well as for at home learning through play.
Includes:
- 6 x Tweezers
- 72 x Gems
- Sorting Tray
- Packed in a Box
Age: 3 Years +
Item size: 23.2 x 26 x 14 cm